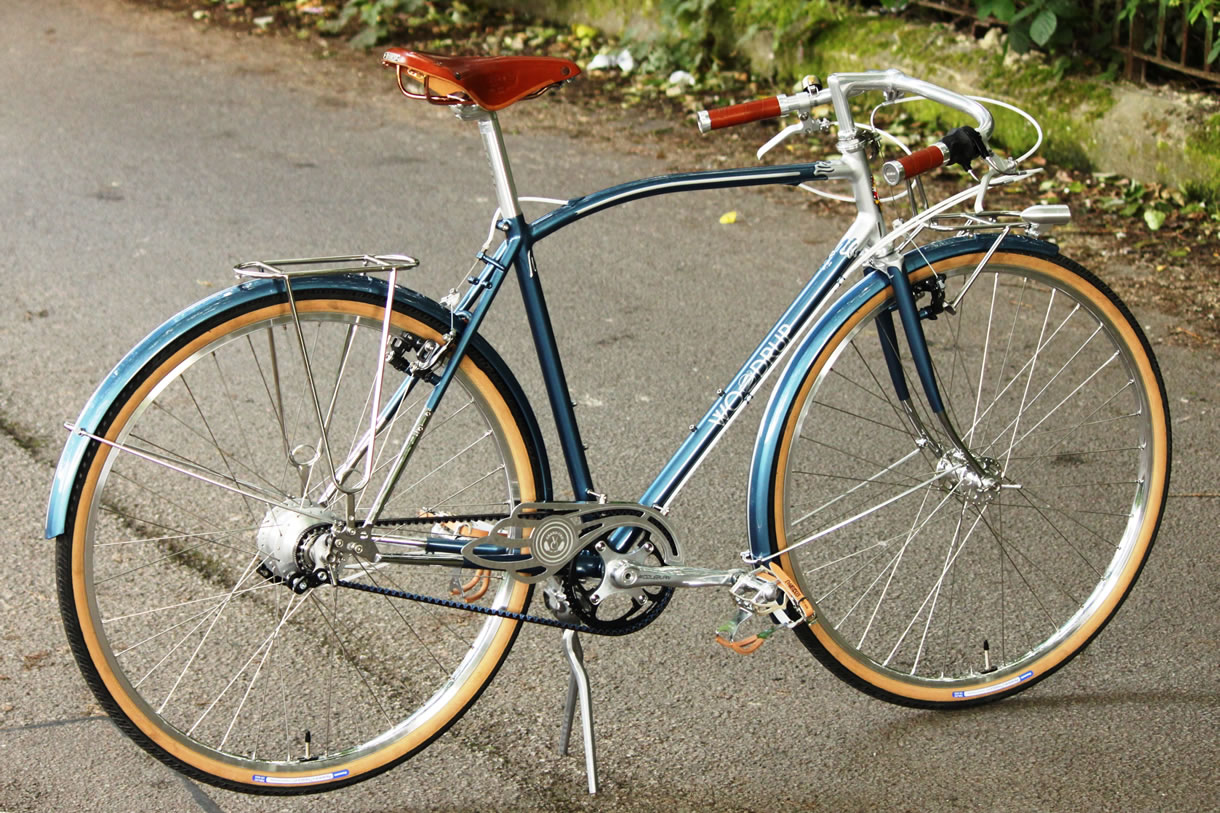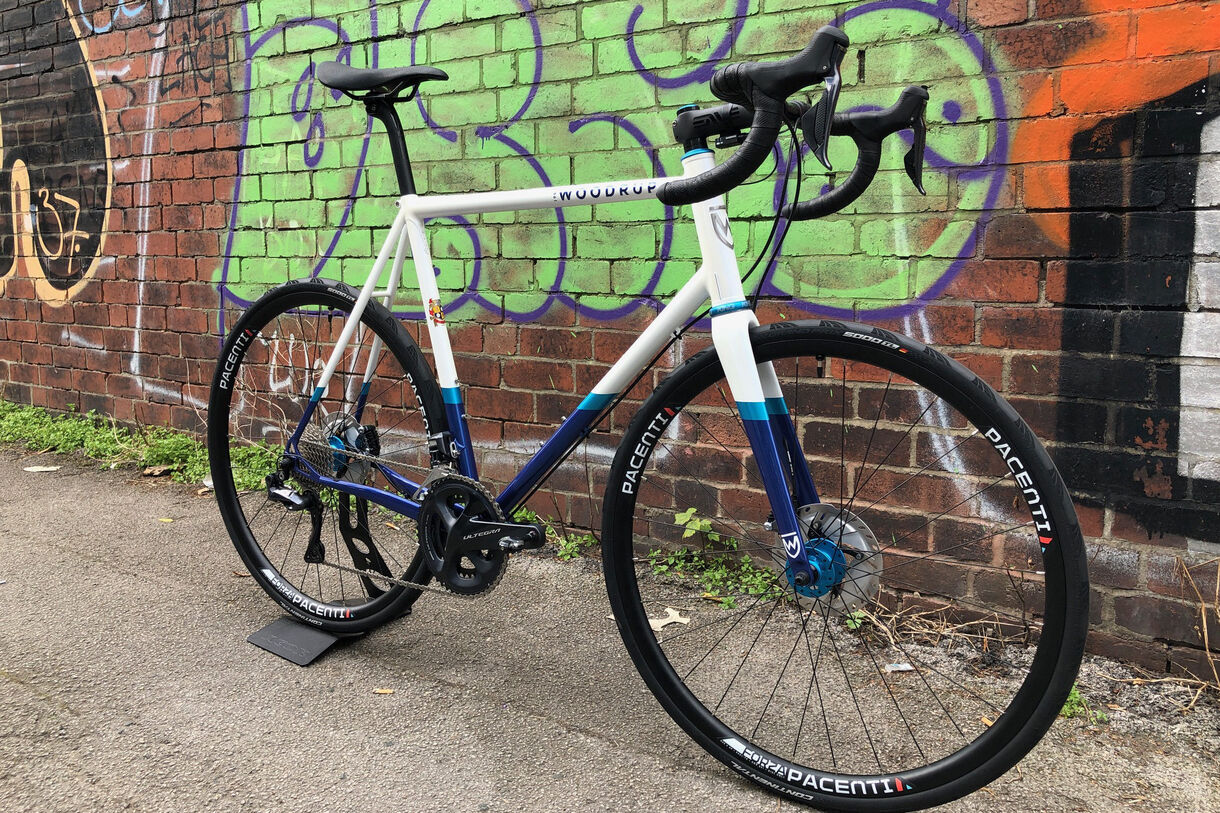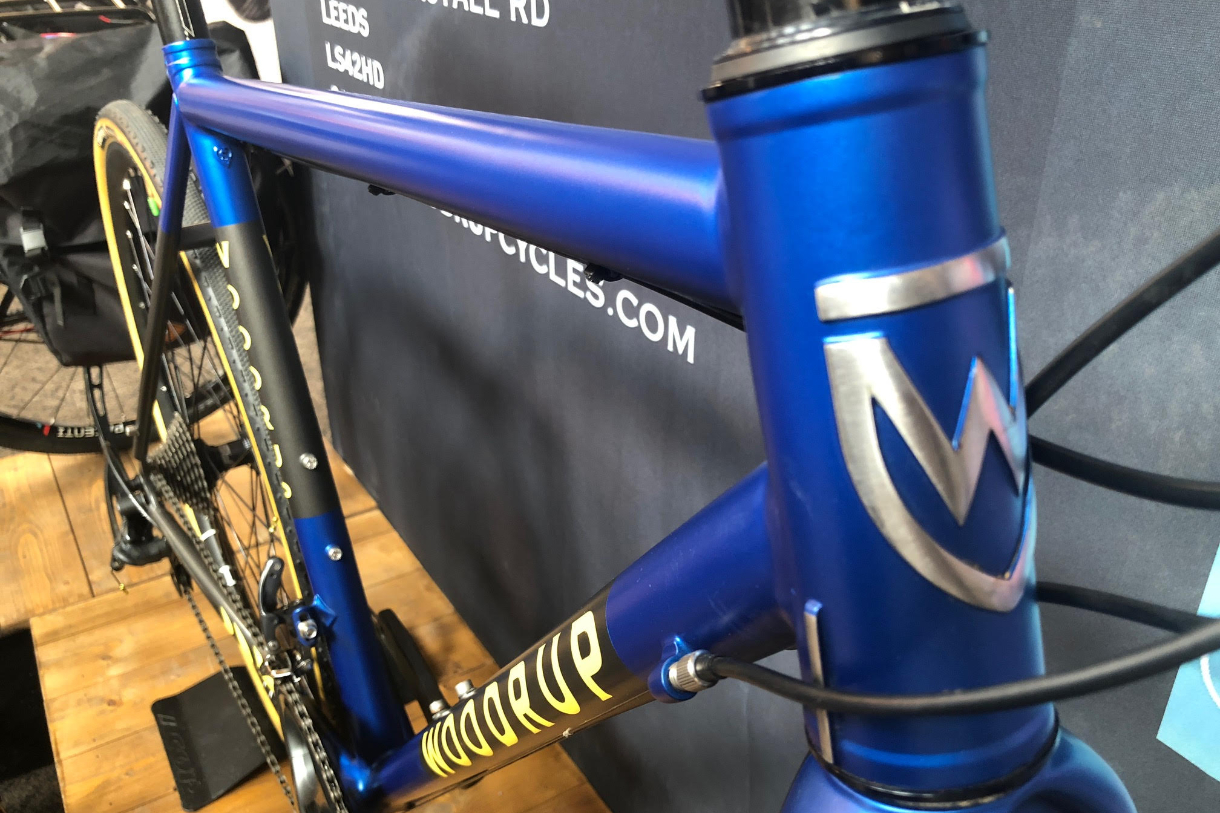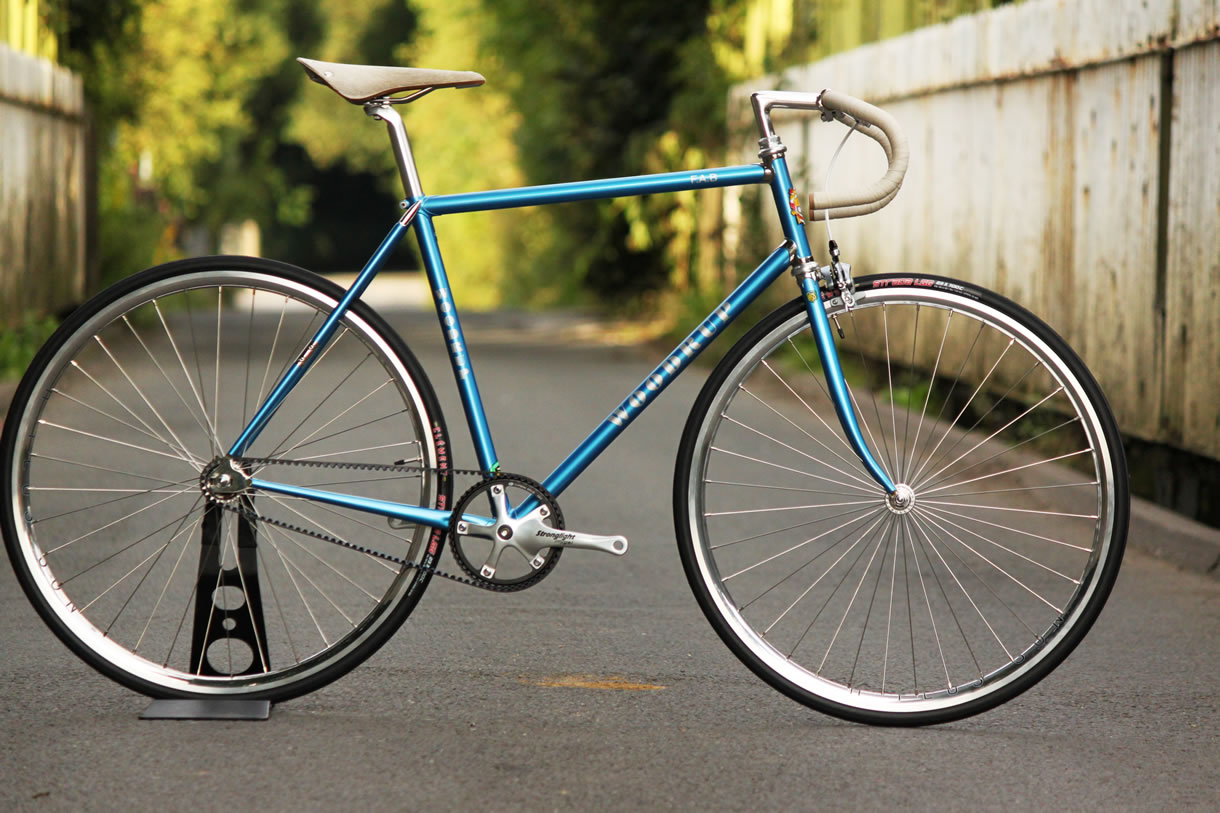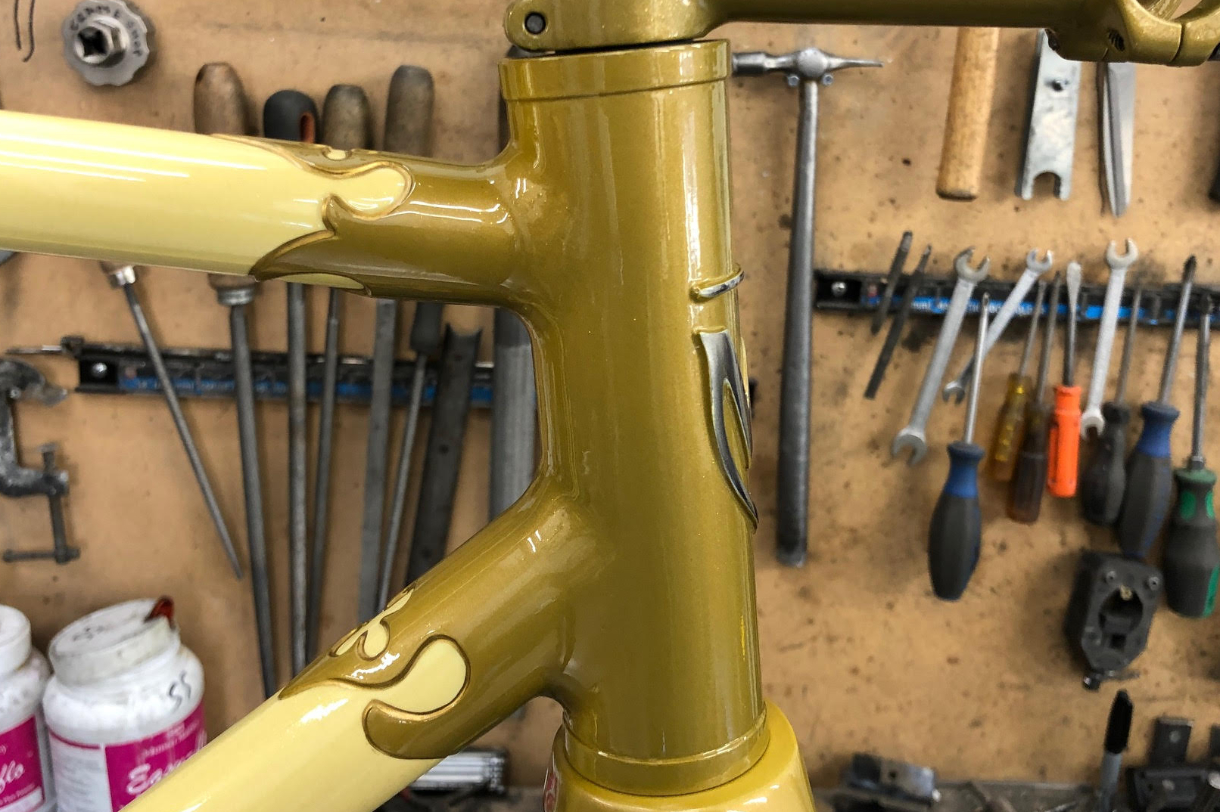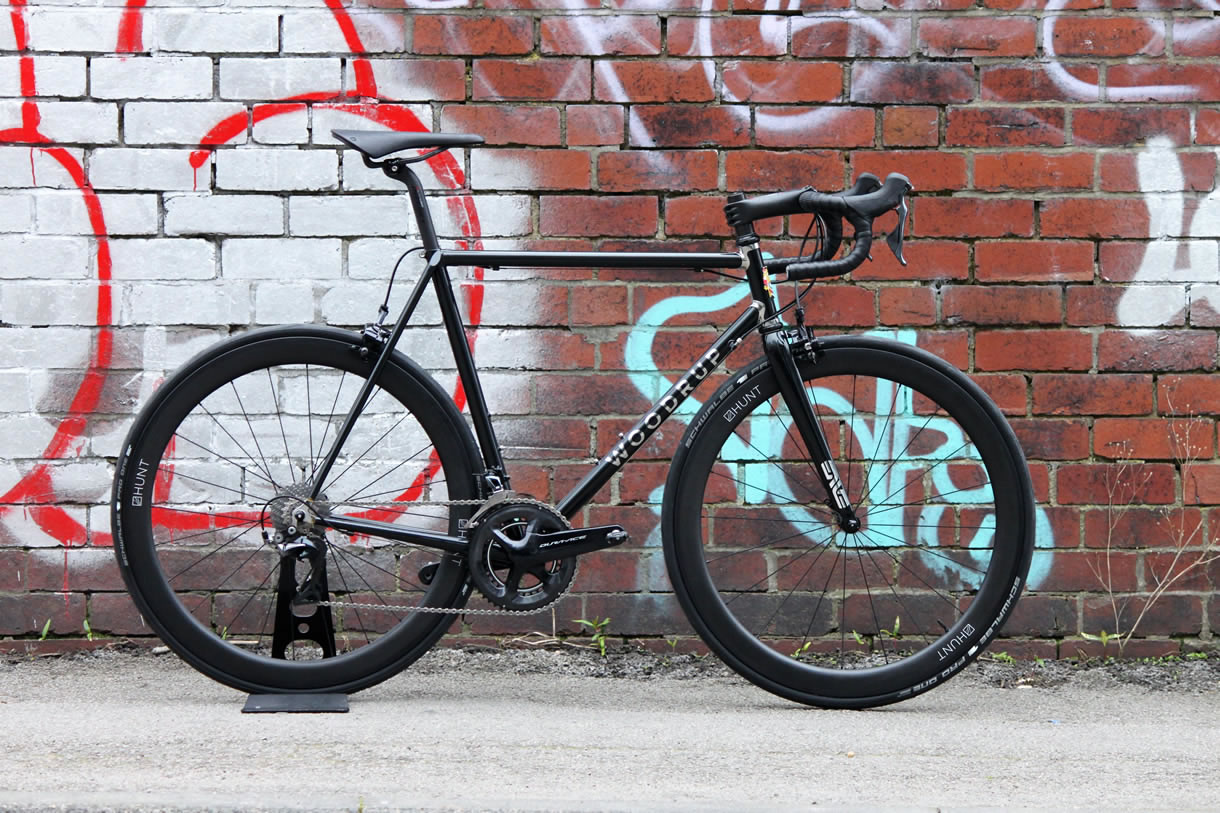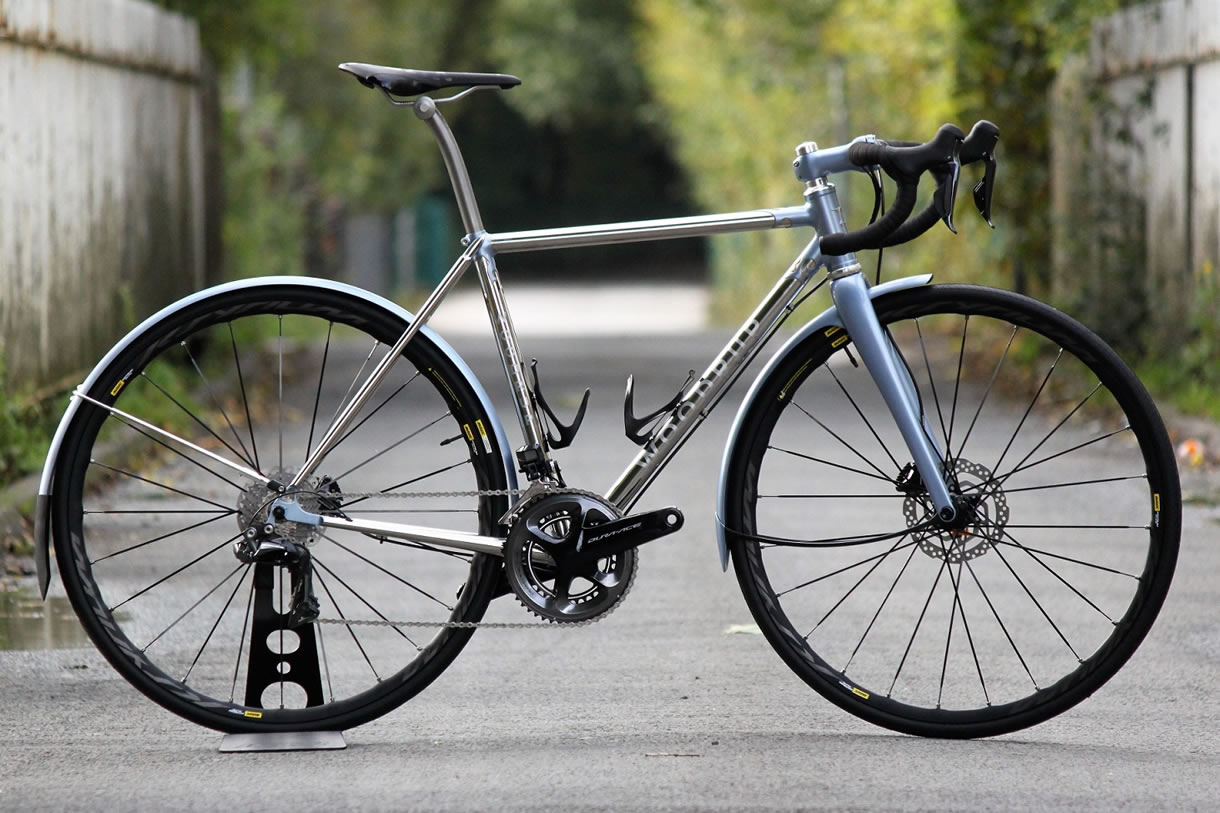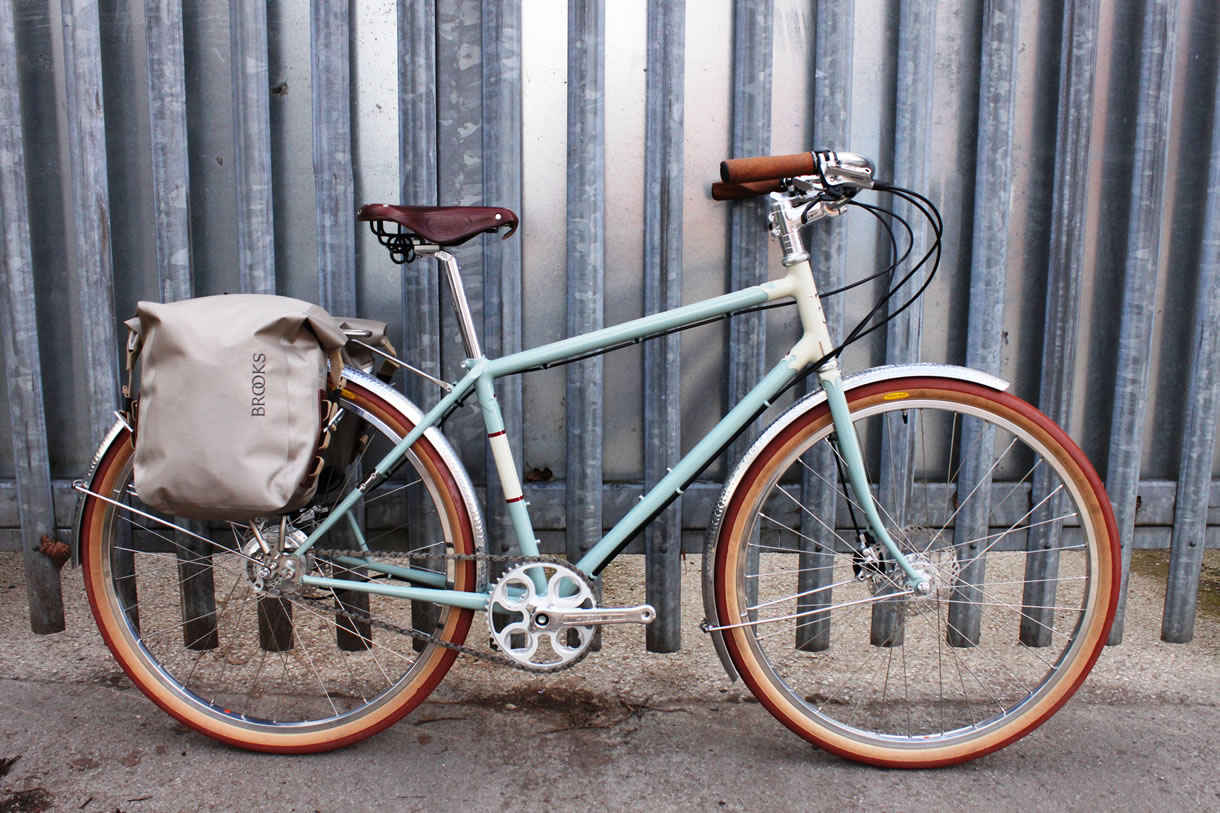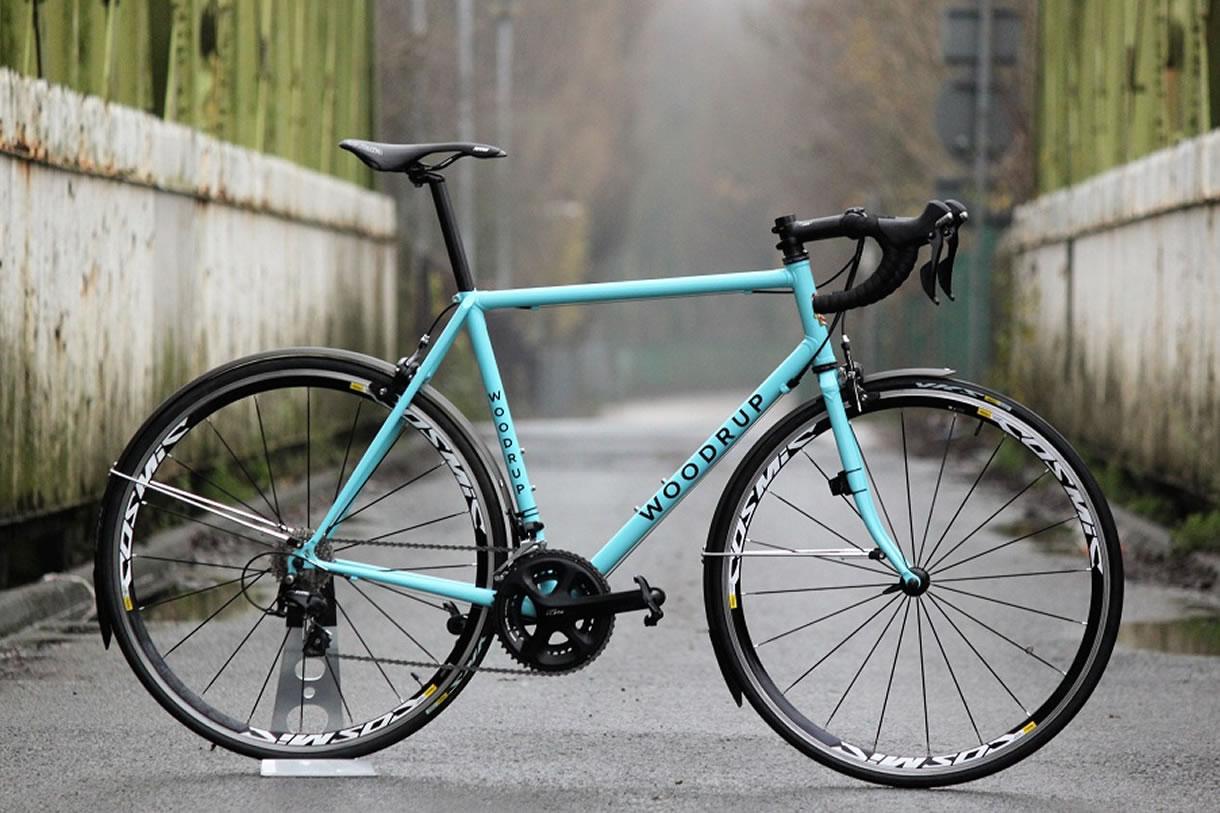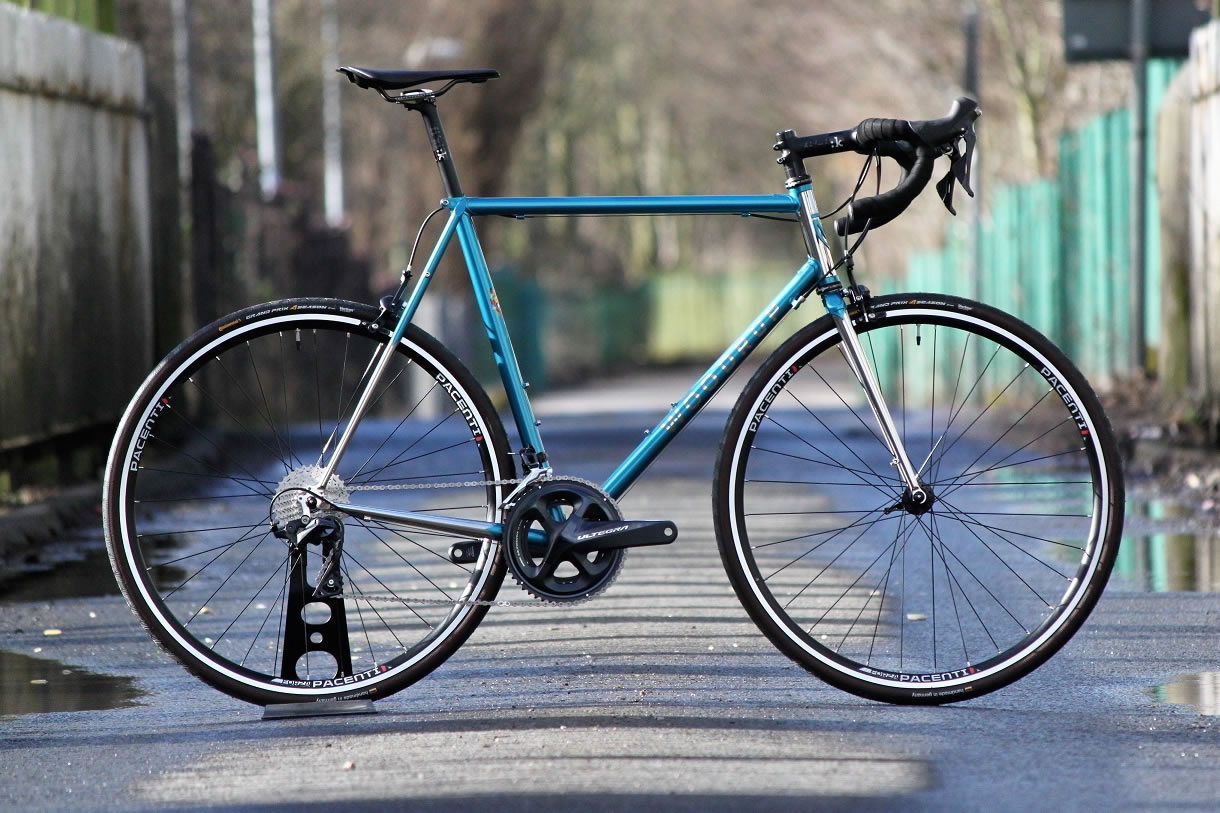 <
>

Woodrup Bespoke Frames
Why Woodrup?
With over 70 years experience in building bespoke steel frames, Woodrup cycles is arguably Yorkshire's most knowledgeable and experienced frame specialists.
Every Woodrup frame we build is completely unique and carefully hand-crafted to your exact geometry, specification and finish. We have frame designs to suit every kind of rider, from the traditional tourer to the more modern race machine. It's the addition of the small but meaningful touches like hand filed bi-laminate lugs that personalise your frame in a way that makes it extra special just for you.
Traditional building techniques are at the very heart of our business. All our frames are built free hand and not in a jig as with a lot of modern builders. While this can be a little more time consuming, it allows us to feel the frame as it is brazed, reducing stress points at the joints and limiting the need to "cold set" (track) the frame afterwards.
From start to finish each component of our frames is handpicked and checked by eye before being assembled into a frame-set.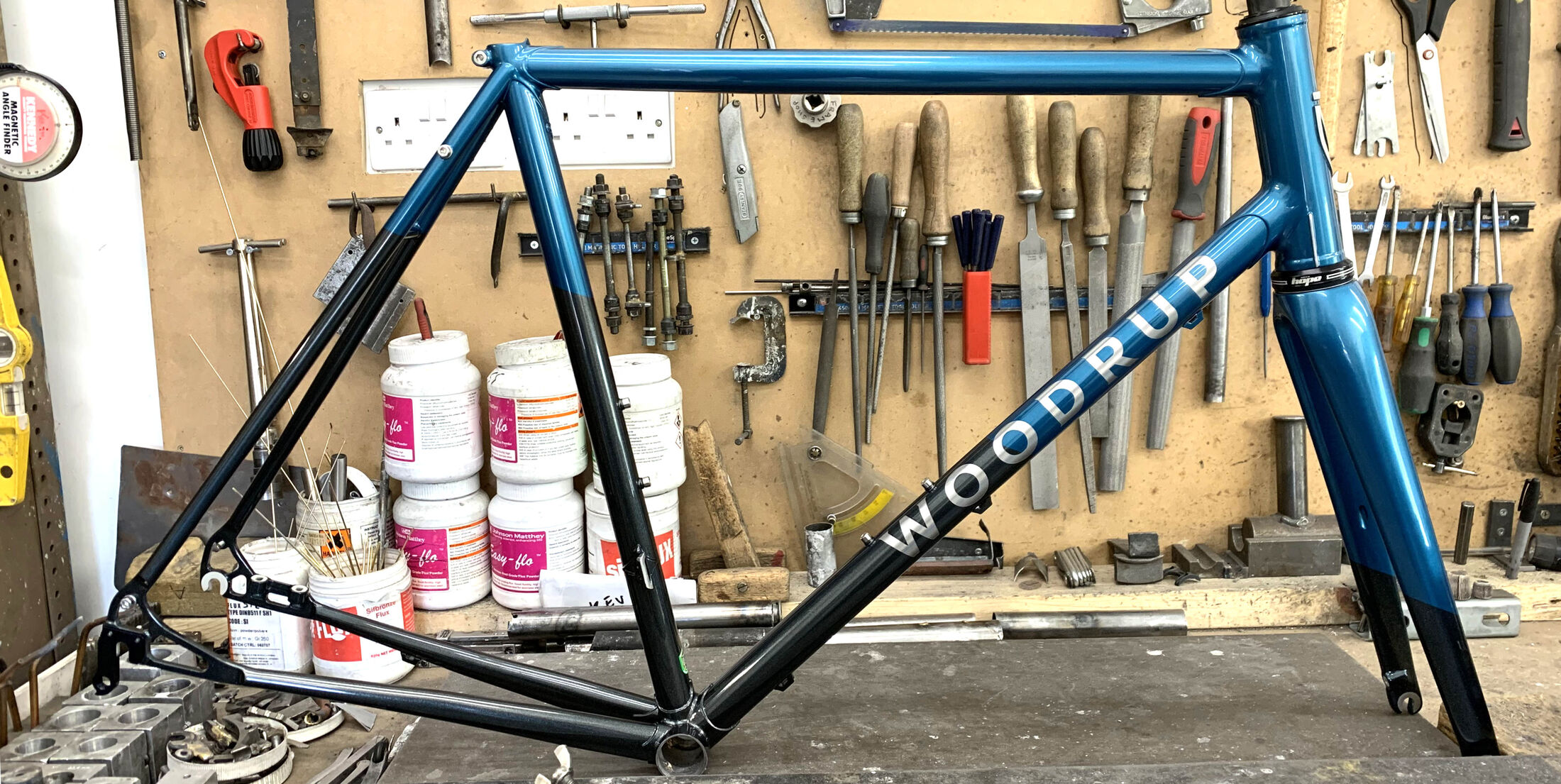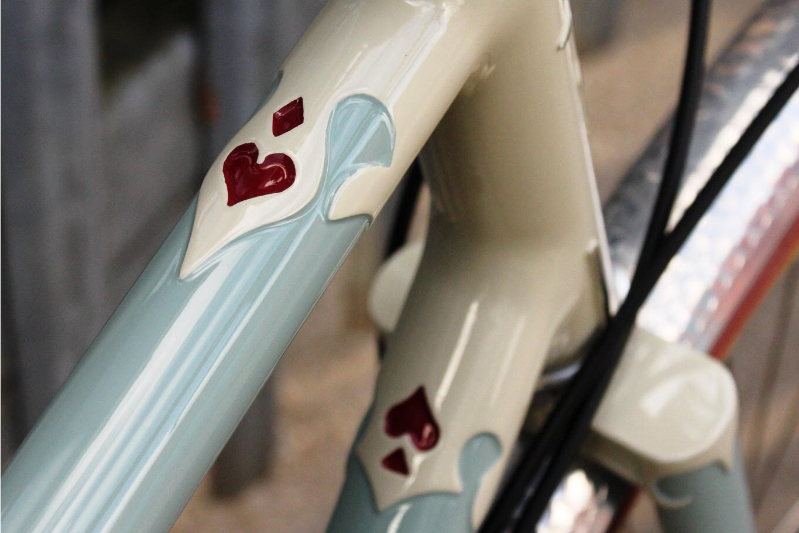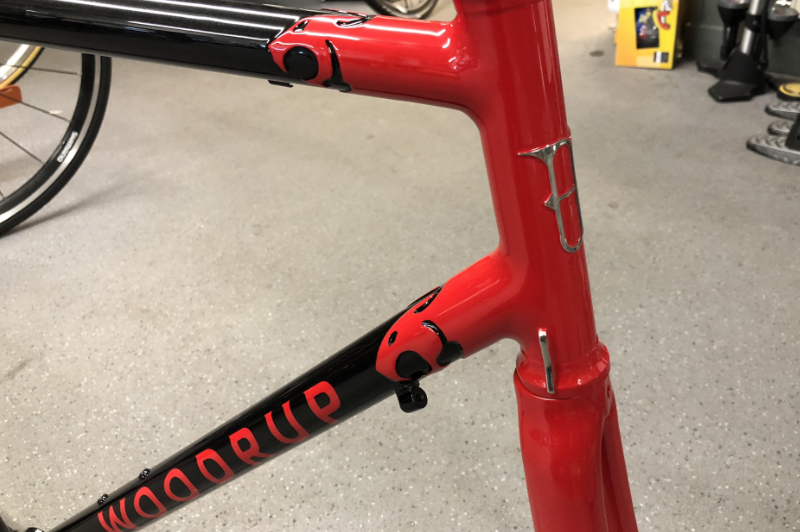 All our frames are built with our founder, Maurice Woodrup in mind. We've developed a range of frames with distinct differences and geometry. For those extra personalised bikes, we add the Maurice Woodrup personalisations to make it a true work of art. We take extra time to uniquely hand cut the lugs to make something really special for you.
Although our frames can be built to any specification, the main models are:
1) The popular one: Sportivo
Built with the club rider in mind, the super responsive Sportivo is our most popular frame. Enjoy anything from a Sunday club ride or sportive to a more challenging audax event. We build this model to your specification so you can develop the bike you really want. Whether that's rim or disc brakes, larger clearance for running wider tyres, mudguards and fitment for a rear carrier - it's all possible with the Sportivo.
2) The racey one: Il Primo
Quick and responsive, the Il Primo frame has been developed for fast riding. It's ideal for the racer looking for something really lively. Combine it with a full carbon fork, or a polished stainless fork for that extra special finish.
3) The Touring one: Chimera BD (Belt Drive)
It's name, rooted in Ancient Greek, describes a mythical creature with more than one strain of DNA and the ability to adapt. Our Chimera B.D was initially designed as a 'Do Anything, Go Anywhere' low maintenance tourer/commuter. Over time, it has developed and become an incredibly versatile machine that can be built up as anything from a classic tourer to light weight club rider's bike. It really does cater for any riding style. Whether you're looking to build a fully loaded touring or fast club riders bike, we can tailor our Chimera to suit your needs.
3b) The touring one with the internally geared hub: ROHLOFF TOUR
If what you're looking for is an ultra durable, low maintenance machine, then you absolutely can't go wrong with one of our frames, that's been cleverly designed specifically to use a Rohloff Speed hub or Shimano Alfine internal hub gear. Once this bike has been put together it really takes very little looking after.
Our Woodrup Rohloff tour frame can be built for 26", 27.5" or 700C wheels and have either flat or drop bars. Whether you're off on a worldwide touring expedition or you're looking for the ultimate commuter that will keep you going year after year, we can design the bike to keep you adventuring.
4)FAB
Our Woodrup F.A.B (Fixed and Belt) has been developed to be the ultimate low maintenance fixed gear commuter or training bike. Using Gates carbon belt drive technology to give a light and super durable low maintenance drive chain the F.A.B silently cruises up the road.
5)Tandem
Double the power and double the fun! Built to allow you to adventure with a partner, our brilliant tandem bike frames can be built to accommodate the kind of riding you want to do and can include options for rim or disc brakes, touring or racier wheels, flat or drop bars and standard or internal gear hubs. You'll chew up the miles and have all the best adventures on one of these awesome bikes.
6)Grauel
The Grauel is our ultimate mixed surface drop bar machine – an evolution of the Sportivo Allroad - designed with Yorkshire "Gravel" ( mud, rocks, river crossings, 20%+ climbs) in mind rather than the smooth, dry & dusty rolling gravel roads they have Stateside. We wanted to build something that would handle riding the trails as well as the ride out to them.
Main models
Ordering Process
For most of us, commissioning a custom-made frame or complete bicycle is a wonderful, once-in-a-lifetime experience. Customising something so personal, with all the special touches that mean something to you and you alone is incredible. It can feel a little daunting purely because of the range of choices we now have available to us.
In 70 years of frame building, we've learned that the more collaborative the process is, the better the end result is. We try to guide you through all the choices so you end up with your absolute dream machine. It should be a fun and exciting process and we want you to pick up your bike having been part of the process from the initial ideation to getting on it for the first ever ride out!
This is how you order a Woodrup Bike:
1) Consultation - Get in touch by phone/email or come in to visit us to talk to us about your initial ideas. We'll work through the basic details and talk you through the process.
2) Drilling into the detail - We will spend time with you in the shop with you to work out all your component choices from group sets to custom built wheels. By this point, if you know your colour scheme, we can help you make component choices to compliment that scheme. It sometimes takes a few visits because we want you to be really happy with the end product.
3) Quote - Once we have an understanding of what you want, we will give you a personal quote so you can be sure of not having any hidden costs.
4) Pay your Deposit - If you're happy to proceed, we need to take a 50% non-refundable deposit against the value of the frame to secure your place in the build queue, with the remaining balance paid on collection.
5) Frame and Geometry check - Bring your current bike in so we can check the position you're comfortable riding in and make sure the geometry of the new frame takes that into account. If the position doesn't look right on your current bike, we also offer an in-house bike fitting service if required or can use a bike fitting information you may already have. If you can't make the trip to visit us don't worry the process can also be done by email.
6) Cad Design - We'll correlate all the information and produce a bike cad design giving you a detailed blueprint for your new frame.
7) The quiet bit in the middle - It generally goes a bit quiet for a while until it's time to build your frame as there tends to be a few bikes in the queue ahead of you.
8) It's your turn! - Just before we start the build, we will finalise the colour scheme and recap the whole build. Once your build has started the build generally takes 2 to 3 weeks.
9) Painting and Building - This generally takes between 4-6 weeks and also allows for a frame to be hung for a week upon its return to the shop to allow the paint to prove before building your complete bike. All our frames include a one colour standard enamel with contrasting decals. However, we can achieve some of the finest paint finishes around so you're just limited by your imagination. Paint is truly the icing on the cake!
10) New Bike Day - the best of all days! Better than all the Birthdays and Christmases all together!
If you would like any further information on our frames, please don't hesitate to Contact Us; we actively encourage customers to come in and talk to the frame builder to discuss their exact requirements; how often can you get such a personal touch these days?